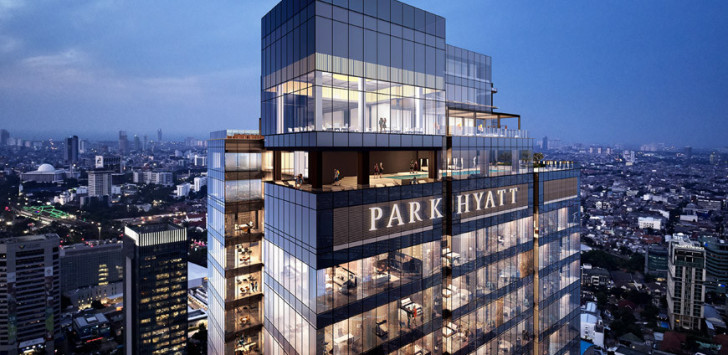 BRIEF SUMMARY PT MNC LAND TBK
Since becoming part of MNC Group in 2007, MNC Land has grown to become the largest entertainment hospitality company in Indonesia. Headquartered in Central Jakarta on 7 hectares of land, MNC Land currently focuses on the development of its flagship projects, namely SEZ MNC Lido City and various other entertainment hospitality projects.

SEZ MNC Lido City is a Tourism Special Economic Zone with the development of an integrated tourism area. It is set to become the largest world-class entertainment hospitality destination in Southeast Asia. SEZ MNC Lido City received the official certificate to operate in accordance with the decree of the Coordinating Minister for Economic Affairs of the Republic of Indonesia and Chairman of the National Council for Special Economic Zones on 8 November 2022. It was also officially inaugurated by the President of the Republic of Indonesia, Joko Widodo, with the SEZ MNC Lido City inscription signing ceremony held on 31 March 2023.

This area is in Greater Jakarta, surrounded by a population of more than 70 million people. Located about 60 kilometers from Jakarta, SEZ MNC Lido City can be accessed via the BOCIMI toll road with a direct toll exit to the area. It's only about an hour from Jakarta and easily accessible from Soekarno-Hatta International Airport. SEZ MNC Lido City is located at an altitude of 600 meters above sea level, offering stunning views of Mount Salak, Mount Gede, and Mount Pangrango. It provides a pleasant temperature of 22-25 degrees Celsius all year long.

SEZ MNC Lido City is developed on 1,040 hectares of the total area of 3,000 hectares. It's already completed with main road infrastructure ROW 30 and ROW 50, covering 26 kilometers of very good quality, which will continue to grow as development in the area progresses.

The development of SEZ MNC Lido City consists of three main pillars: the Creative Economy Hub, Integrated Tourism, and National Park.

Creative Economy Hub developments will include Movieland, a 21-hectare project that will drive the growth of national film and Indonesia's creative economy; Lido Music & Arts Center, the first world-class outdoor music and arts festival venue in Indonesia covering an area of 5 hectares; Techno Park & Data Center developed on 42 hectares (expandable up to 80 hectares) to support the advancement of information technology; International Circuit and Transit Oriented Development to be developed in 7 hectares, integrating SEZ MNC Lido City with various modern public transportations.

Integrated Tourism developments will include MNC World Lido, which has integrated MNC Park, the first world-class theme park in Indonesia covering an area of 49 hectares; retail, dining & entertainment covering an area of 6.5 hectares, which will become the largest and most complete of the archipelago's culinary center; Lido World Garden, a choice of family education destinations covering an area of 17 hectares; resort hotels ranging from three-star to luxury; international standard MICE facilities; a world championship standard 18-hole golf course covering an area of 83 hectares designed by Ernie Els, with a golf club and modern private clubhouses; villas and condominiums; a new hotel with 10 floors that will be integrated with Lido Lake Resort and Lido Adventure Park, as well as hilltop villas.

National Park Tourism Management in cooperation with Mount Gede Pangrango National Park will include the development of Lido Nature Park, covering an area of 101 hectares. This park will become a conservation center and ecotourism site with a variety of endemic flora and fauna of Java.

As a Tourism Special Economic Zone, SEZ MNC Lido City aims to make Indonesian tourism equal and competitive in the global market, and to become a point of pride for Indonesia.

In the hospitality segment, MNC Land focuses on the development of hotels and resorts, such as MNC Bali Resort - an integrated and the largest, most exclusive resort in Bali with an area of 107 hectares, located close to Tanah Lot Temple in Tabanan, Bali.

MNC Bali Resort will feature an exclusive beach club, an international standard 18-hole golf course designed by Phil Mickelson, exclusive villas, as well as wellness facilities and other premium entertainment facilities.

MNC Land also developed Park Hyatt Jakarta - the first Park Hyatt brand in Indonesia; Lido Lake Resort by MNC Hotel; Oakwood Hotel & Residence Surabaya; Next Hotel Yogyakarta; The Westin Resort Nusa Dua; and Bali International Convention Center. The latter has hosted numerous international events such as IMF - World Bank Annual Meeting in 2018, Indonesia Masters 2021, Indonesia Open 2021, BWF World Tour Finals 2021, and served as a media center for the G20 Summit in 2022 in Bali. MNC Land also owns and manages office buildings with a total area of more than 400,000 square meters, venues for various events, and co-working spaces in Jakarta, Surabaya, and Bali.

As part of its social responsibility program, MNC Land, together with MNC Peduli, actively conducts CSR activities with various parties to help communities in need.

MNC Land. Redefining tomorrow.